Multi-campus event Speaker for Financial Literacy Week at Valencia College
Orlando, FL  April 7 & 8,  2014
Featured author at the
 Augusta Literary Festival
Augusta Public Library
March 1, 2014
Speaker at
Ridge Spring-Monetta High School
Aiken County Public Schools, Monetta, SC
February 28, 2014
Keynote speaker for Delaware Institute for Financial Literacy Institute "From Purses to Portfolios" Annual Event in Claymont, DE
October 2013
Presenter/Teacher at BetterInvesting National Conference in Philadelphia, PA
September 2013
K E N W O O D      W O M E N ' S      C L U B
October  2013–Presenter for the Kenwood Women's Club Lecture Series in Cincinnati, Ohio.  All proceeds from the Lecture Series go to the Kenwood Woman's Club Scholarship Fund.
"Raise your Financial IQ" Presentation for West Carrollton High School Students.  This was part of a wonderful program call "Send Off for Seniors" that helps prepare students for life after graduation.
Pictured:  Jackie Cummings Koski with her Daughter Amber Koski (a high school senior).
A big THANK YOU! to the supporters of the
2013 AUGUSTA LITERARY FESTIVAL
Special thanks to the organizers:
-Corey Washington (Founder)
-Sherryl James (Committee Chair)
-Cheryl Corbin (Coordinator)
2013 AUGUSTA LITERARY FESTIVAL –Saturday, March 2nd, 11am-5pm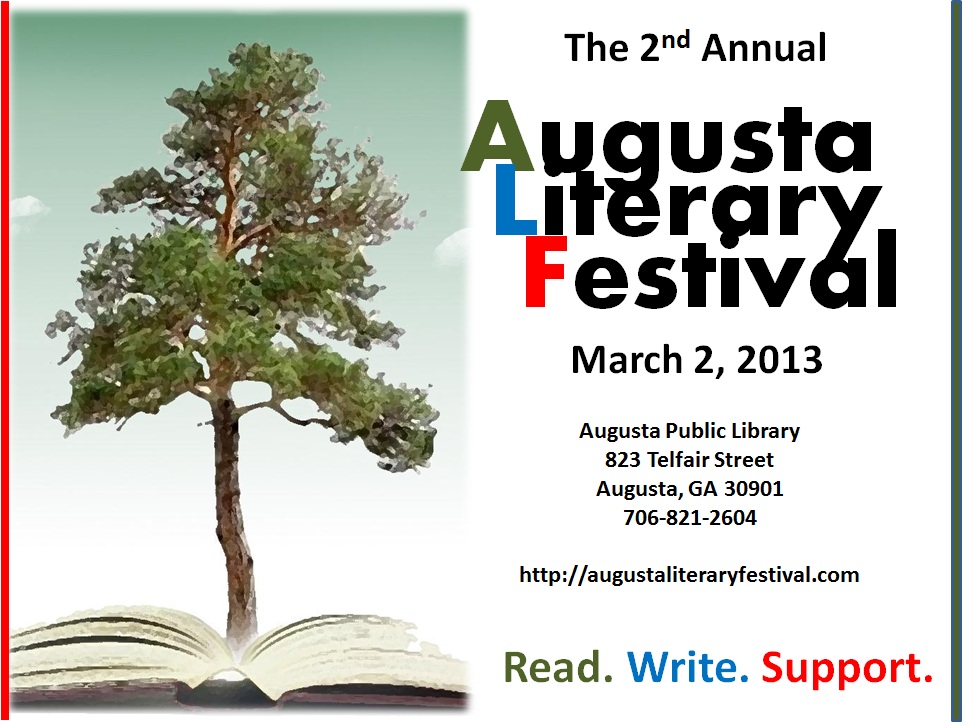 Click here for flyer–>>>  AUGUSTA LITERARY FESTIVAL–Flyer
If you are in the Aiken/Augusta area, join me and 90 other local, state, and national authors at the Augusta Public Library on Telfair Street for the 2013 Augusta Literary Festival, Saturday, March 2nd.  This event has almost doubled in size over last year and you won't want to miss it!  Spend the entire day meeting the authors or just stop by and pick up a signed copy of a book by your favorite writer. This will be a day filled with culture, talent, and literary excellence, right here in the CSRA!  www.augustaliteraryfestival.com